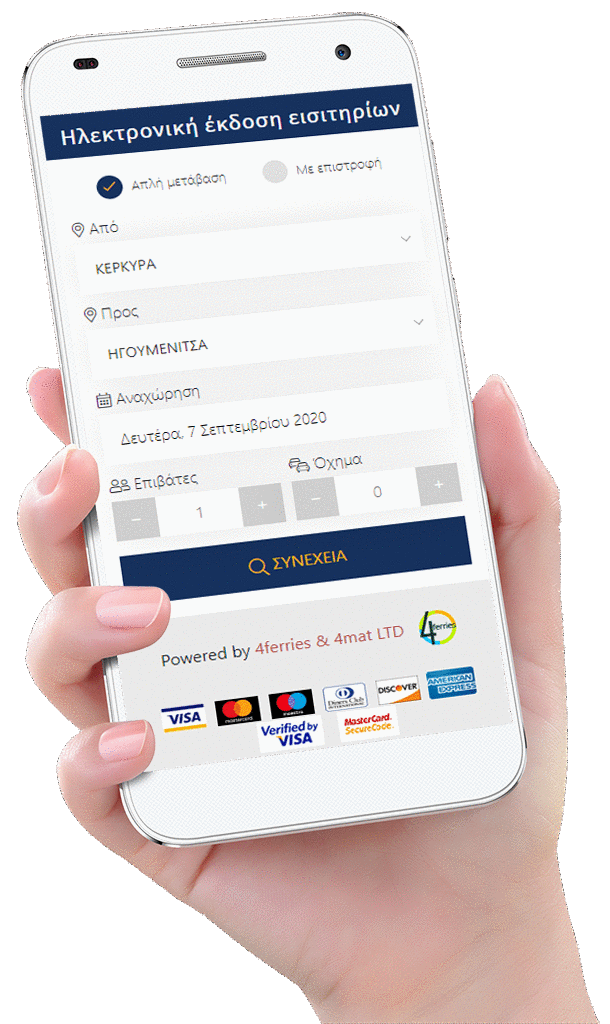 Simple, fast and intact
Corfu Ferries, always focusing on all of you who choose us for your travels and with respect to Public Health, simplifies the ticketing process with the upgraded e-Ticket service.
Keep your distance and get your ferry tickets online, from the comfort of your own home.
How?
In just a few steps from your computer, tablet or any smartphone device:
Visit https://corfuferries.gr/
Book your tickets
Board the ship, with the demonstration of the e-Ticket that you will receive in your email (in electronic form or in print).
Important
Before boarding the ship, make sure you have your police ID or passport with you and you must provide all the necessary documents / supporting documents in case you are entitled to a special discount (students, large families, disabled, etc.).
Find out in detail here about the supporting documents and the conditions of the respective discount.
Travel responsibly!